How Do I View The Virtual Conference/Test My System?
---
Click on your account name above, you will be redirected to your account.
If you are not logged in, click on the 'Sign In or Register' link above to sign in.
Under MY LIST, locate the name of the virtual conference you've registered for.
Click on the 'Launch Virtual Conference' button underneath the product title. You may see a test video playing in the viewer. The webcast video will replace this test video within 30 minutes of the scheduled start time without any user action required.
You may also use this test video to test your system prior to the webcast to ensure you are able to view the event.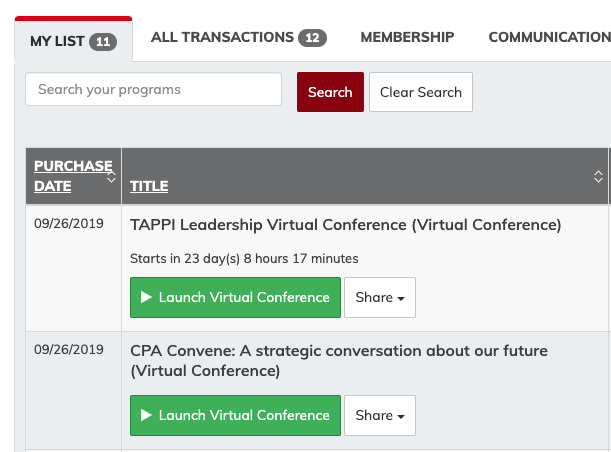 ---